Hioki clamp meters are best-in-class measuring devices incorporating Hioki' s expertise in current sensing technology. The 3280-10F is an average rectifying 1000A AC clamp meter that features a broad operating temperature range of -25°C to 65°C, thin and compact clamp core and optional flexible current sensor that you can attach to let you get into the tightest spots.
CAT IV 300 V (Current)
CAT III 600 V (Current)
CAT III 300 V (Voltage)
CAT II 600 V (Voltage)
Using 3280 series AC clamp meters: Difference between mean value and true RMS measurement
Measurements taken with the Hioki 3280-10F (which uses the mean value method) and the the Hioki 3280-20F (which uses the true RMS method) are compared.
Observe the difference between readings from these two types of instruments when measuring a distorted waveform that contains harmonic components such as those produced by inverters and switching power supplies.
A pocket clamp meter that can use flexible sensors
When connected to an optional flexible current sensor, the 3280-10F can be used to measure the current flowing in pairs of wires or in tangled or complexly routed wires around which it was not possible to apply a clamp-on sensor in the past.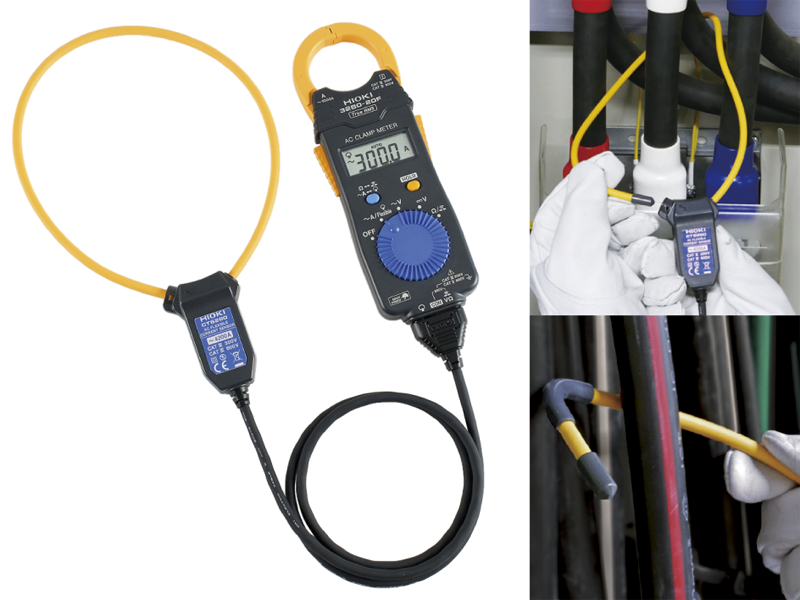 Essential for electrical work: A thin card tester that fits in the pocket with all the capabilities of a clamp meter
The 3280-10F delivers all the functionality of a clamp meter and card tester in the form factor of the latter. In addition to current measurement, this single instrument delivers voltage measurement, continuity check, and resistance measurement functionality.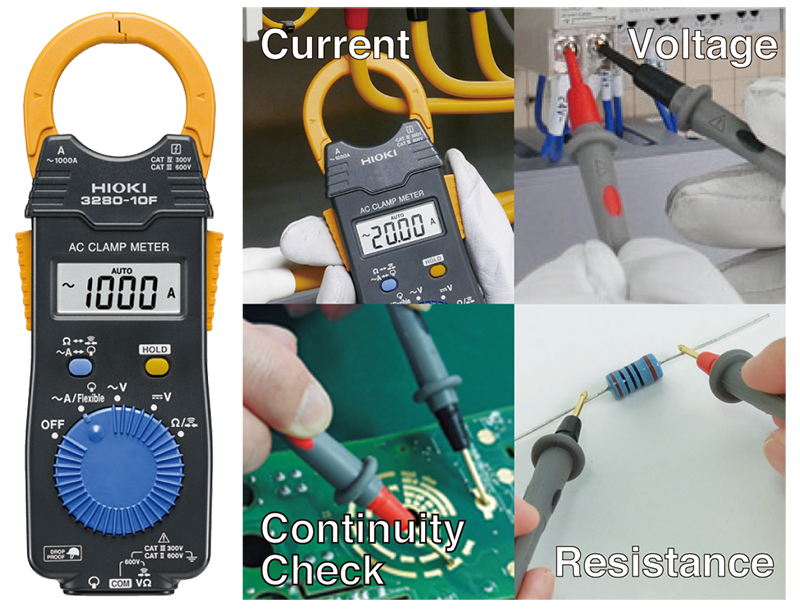 A tough, pocket-size clamp meter with an operating temperature range of -25°C to 65°C
The 3280-10F inherits the drop-proof durability of the previous 3280-10 (making it able to withstand being dropped onto concrete from a height of 1 m) and expands that instrument's operating temperature range to -25°C to 65°C (from the previous 0°C to 40°C). As a result, it can be used in even harsher environments.